About us
Who we are?
Polish Association of Cosmetic and Detergent Industry – we are the only Polish association in cosmetic and detergent area. There are more than 70 members of the association – companies of various size: small, medium-sized and multinational. They employ about 100 000 people. Being a member of the Association they gained a real impact on the conditions of leading business both – in Poland and in European Union.
We represent more than 300 brands of cosmetics and detergents. We have been operating since 1992.
 If you are:
A MANUFACTURER, A DISTRIBUTOR OR AN IMPORTER OF:
cosmetics
detergents
aerosols
biocidal products
private label
A SUPPLIER OF:
raw materials or packaging for cosmetics and/or detergent industry
A CHAIN OF STORES
offering cosmetics and/or detergents
A COMPANY
cooperating with cosmetic and/or detergent industry
you are obliged to comply with the regulations and decisions of the European Commission, the European Council and Parliament as well as the Polish law. How to cope with this thicket of regulations?
Join us – we will help You!
We are an active member of the following international organizations: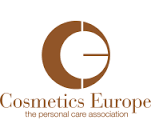 Cosmetics Europe, International Association for Soaps, Detergents and Maintenance Products A.I.S.E.  and European Aerosol Federation FEA. While participating in meetings, discussions and consultations, we present the position of the Polish cosmetic and detergent industry. Thanks to that, we have become an important stakeholder, whose opinion is taken under consideration by the Polish government, the European Parliament and the European Commission – these institutions have a direct influence on the legislative change process and the final shape of the law.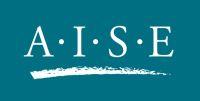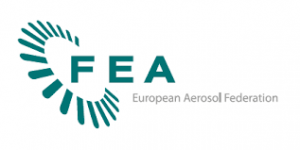 The advantages of cooperating with us include access to the up-to-date expertise, assistance in crisis situations, support in the face of unjustified restrictions as well as attractive conditions of participation in trade conference and trainings.
Our activity areas:
cosmetics
detergents
biocidal products
aerosols
packaging and waste packaging
raw materials for cosmetics and detergent production
aspects  of production and trade important for the Members (e.g. excise)
General Director of the Polish Association of Cosmetic and Detergent Industry is  Anna Oborska, PhD .
Two sectors – one fee!
We invite You to join us!
Polish Association of Cosmetic and Detergent Industry acts in favour of the member companies every day.
As our member, You receive:
One-to-one consulting by our experts
Current information on any changes in the legal regulations concerning the cosmetics and detergent industry in Poland and Europe
Assistance in crisis situations
Support in the face of unjustified restrictions
Attractive conditions of participation in trade conferences and trainings organized by the Association
An opportunity to obtain Free Sale Certificates (FSC)
Attractive discounts in the DetNet fees
Access to the full content of www.kosmetyki-detergenty.pl